I so did not see this coming and it has been very difficult to accept, but after hearing his heart, we know that God is calling him to new things. These words were written by one of our staff, Ntate KB, as we had his farewell ceremony at BG on Friday: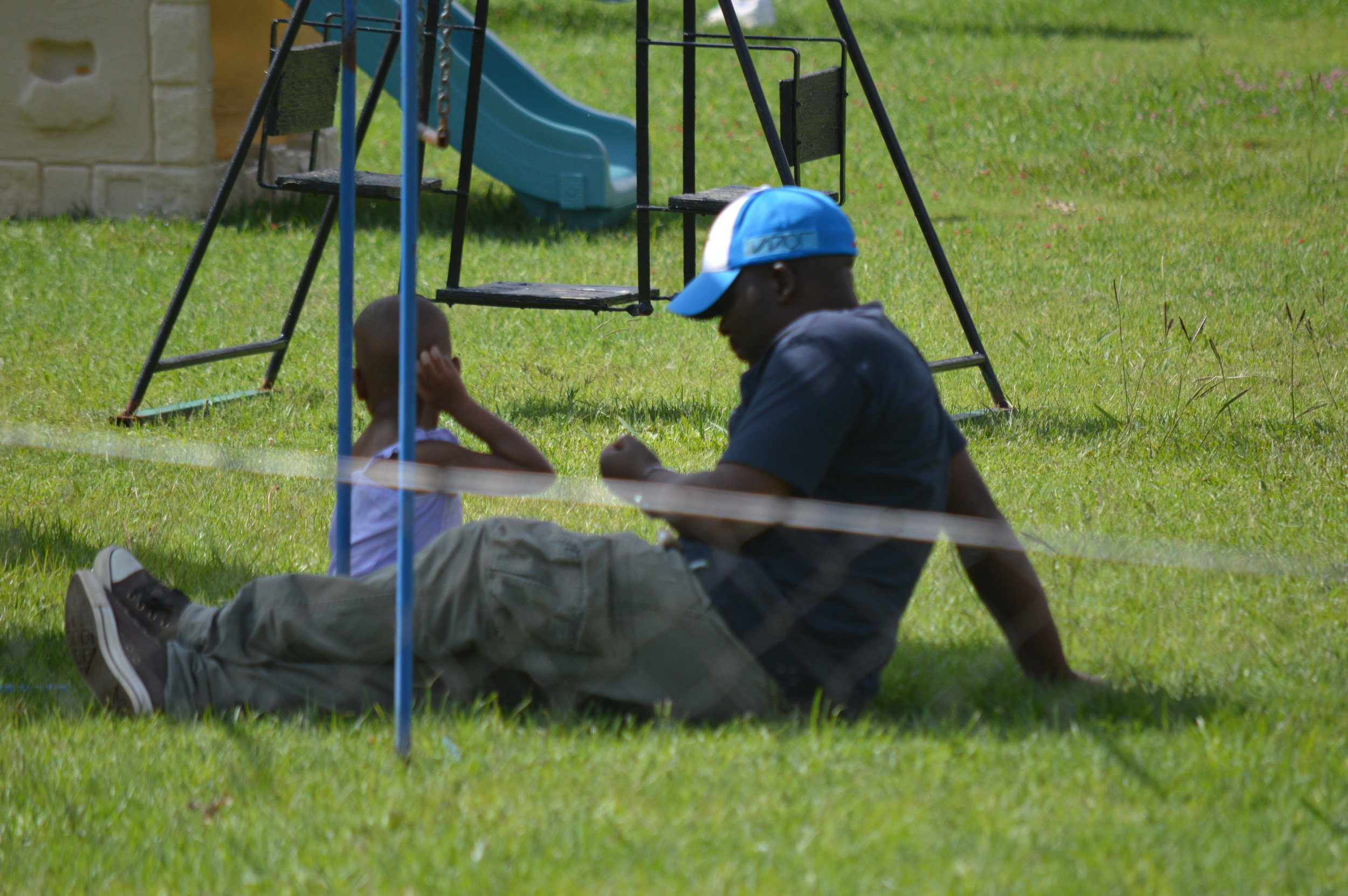 Today marks the day I have to say goodbye to a place that has been in my heart since its established in 2001, Beautiful Gate. Technically my last day here is Friday the 24th but a farewell ceremony will be today. Though I have officially being working here for the past seven years I feel like I have been here forever. Many of my friends may not know that I have known the BG co founders Ray and Sue Haakonsen for a little longer than the establishment of BG. Not only did I personally know them but the relationship I have with them goes beyond just my former YWAM Lesotho leaders in 2000 or my BG former directors but I see them as my parents from "another mother". I still remember it like it was yesterday the small beginnings of this now so big place known all over the world. I was there when the first seven children child were transported from Queen Elizabeth II hospital in a tiny little White mazda 323 to tiny two roomed home in the industrial area in Maseru. I lived in the same house with the Haakonsens for a little more than three years and that makes me feel like I was part the household when decisions about this place were made. I would like to thank my makhooa parents Ray Haakonsen for playing such a great role of being a such and amazing father figure in my life. For the years grooming correcting and genuinely loving me as their Mosotho son, crazy trips to Cape town, the list goes on and on. I would also like to thank 'me Sue Haakonsen for having such and amazing big heart for the children of this country. Thank you for the meals you cooked for so many years without complaining. Thank you for teaching me how to drive. The list will not end. I would also like to thank Bryan and Anita Geurink for six years of amazing leadership. Thank you for the sacrifices you made. Me Anita thank you for your humble heart. I am sorry to Peter and Lindiwe Kirstein that my time came so early in their few weeks of their leadership stage and would like to wish you guys all the best in this big shoes you are wearing, may God bless you. Lastly a big thank you to all the BG office staff maintenance and care workers. Please continue to make BG a place to be. Love you all.
This ceremony was a very hard one because Ntate KB has been with Beautiful Gate from before it was even started. He has been a part of all the ups and downs of this ministry. He has been a valuable member of our management, and he has been a man who could be depended on whenever BG needed anything done. More than all of that, he has been a friend and brother to us all. He has loved and supported Bryan and I as leaders and even prayed over us during some of our valleys as leaders.
When I think of him, I think of a man who loves God and who loves children. Every time I saw him walk across campus, he would take the time to hug a kid, push a swing or merry go round, or kick a ball back and forth with a kid. His love for the children is such a beautiful picture of a father's heart. I also think of him as a man who doesn't rush into decisions, he would weigh the thoughts and opinions of others before he would make a decision. We have been very blessed to have Ntate KB at Beautiful Gate, and we are going to miss him terribly.
Ntate, may the Lord bless you in the next chapter of your journey and know that I am praying faithfully that God will give you the desires of your heart because you have a loving and noble heart!