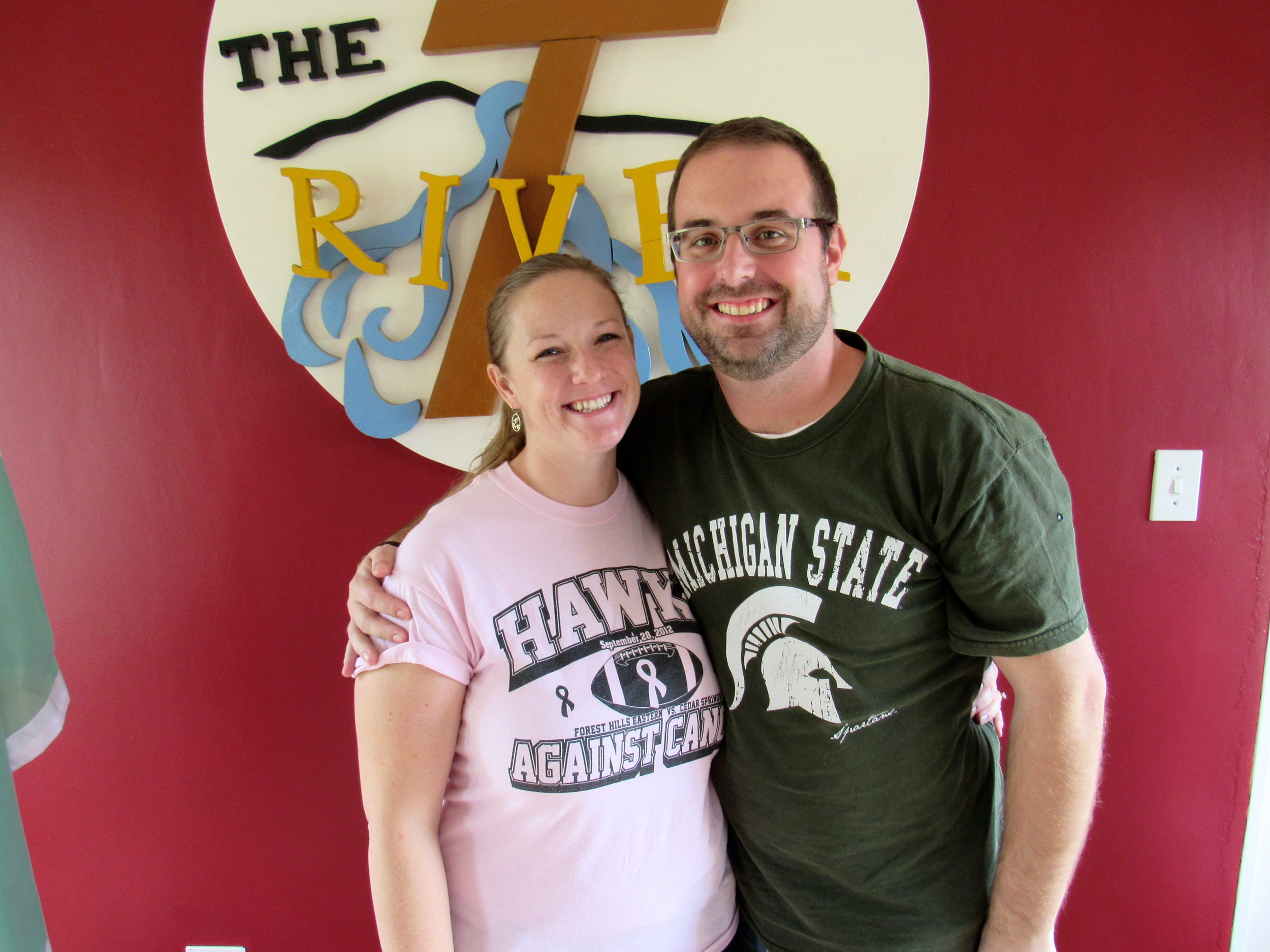 Proverbs 16:9 tells us "A man's heart plans his way, but the Lord directs his steps". This has been so true for Andy and Carlie during their time at Beautiful Gate. This wonderful couple from Michigan, USA, came to serve at BG one month after they got married. They were so passionate about serving that they didn't want to wait until they are settled in their marriage to start thinking about moving to a different country and a different continent. This was the first surprise.
When they arrived, the plan was that Andy will oversee our Playgroup program working with our Playgroup Coordinators to put in place a long-term curriculum for our pre-preschoolers, work with our special needs children as well as take over some Chaplain roles while Carlie would teach at the Missionary School in the morning and then come to assist at Playgroup in the afternoon, and she volunteered a full day on Fridays at Beautiful Gate. These plans didn't work out quite the way we thought because "…the Lord directed their steps" slightly differently.
Just shortly after they arrived, we found ourselves with a shortage of volunteers to assist in the Soft Playroom that caters for our children between 6 months and 1 year. So, Andy jumped right in and did an amazing work with these young ones. He truly became their 'wonderful surprise daddy' and most of them were saddened to see him go. He didn't take over the Chaplain role but he and Carlie assisted with Wednesday Chapel times telling bible stories for the kids and sharing the Word of God with staff.
He also did an amazing job helping our special needs children, doing therapy and giving them one-on-one assistance. He worked tirelessly with one special guy to try and help him to walk. Those two built such a relationship that it was a beautiful, touching sight seeing them 'walking' together through campus. At the end of their time, Andy trained one of our young local volunteers to take over the one-on-one sessions with the special needs children. Andy also had some surprise skills and passions that he put into very good use while he was here. He is a very good photographer and he loves it! So, he helped in taking pictures of our children and organizing them for use for scrapbooks, facebook and blogging. He also managed to make a few promotional videos to share with supporters and donors.
Carlie, on the other hand, did an amazing work with her students at the Missionary Kids School and even helped our school-going children here at BG, especially those that were struggling with their studies. She also assisted Andy with the special needs children when she was on campus. Like Andy, Carlie has special skills that came in handy for us here. She is the master Scrapbooker (she even managed to teach me how…a difficult feat indeed considering I am not at all artistic. Well that just shows you the extent of her teaching abilities!). She helped us tremendously to put together scrapbooks of children to be adopted, especially when Anita was not around to do it.
Halfway during their time, they shared with us wonderful news: "SURPRISE we are going to have a baby". This was yet another wonderful surprise, not just for us but for the Shults as well. Our God is full of wonderful surprises indeed. Thank you Carlie, Andy and little Preston Rethabile for being such a blessing to Beautiful Gate. May God continue to bless and provide you with more wonderful surpises!